Discover How Techacrm Software Can Help Attract, Engage, Retain And Delight More customers.
Register Now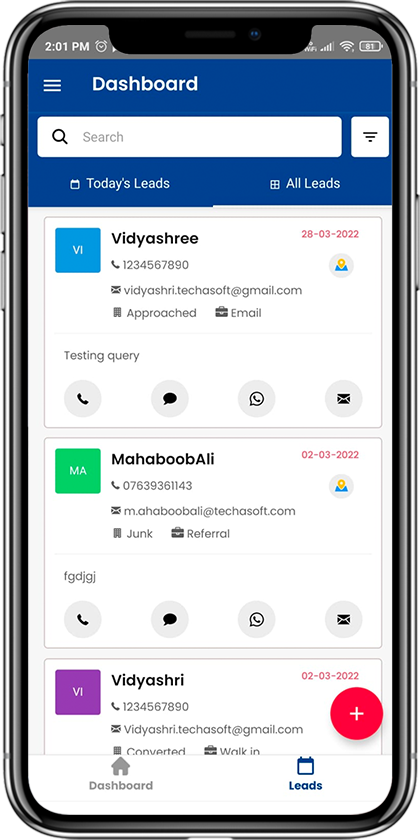 Techacrm Web & Mobile Application
Techacrm is a deliberate interaction wherein approaching leads are qualified, investigated, and sustained with the goal that they can be changed over into new business openings. In a common deals measure, leads from numerous channels enter your CRM board framework, and the business prepared leads are changed over into bargains. You need to have a CRM board stage set up in the event that you need to take advantage of possibilities who are keen on your item or administration.
Techasoft's Techacrm has been reliably appraised as the best CRM board arrangement by the clients and specialists. With the complete features of Techacrm, your agents would now be able to convert more leads in less time, and with less exertion. From lead age to change and analysis, investigate a portion of the well known ways that you can discover deals accomplishment with our Techacrm Software.
Our Techacrm Features
Techacrm web portal and Mobile app assists organizations with understanding which methodologies get the best leads and upgrade their business or showcasing efforts in likewise manner. It additionally assists organizations with understanding the client venture, trouble spots of the clients, and bottlenecks in their current cycles. CRM is urgent for effective deals activities. We're adaptable and our creator features integrations with a large group of significant CRM Software like Quickbooks, Zapier, and G Suite to guarantee consistent network between your different useful applications. You can likewise coordinate with undeniable lead arrangements like Salesforce to execute progressed lead capability and lead sustaining work processes.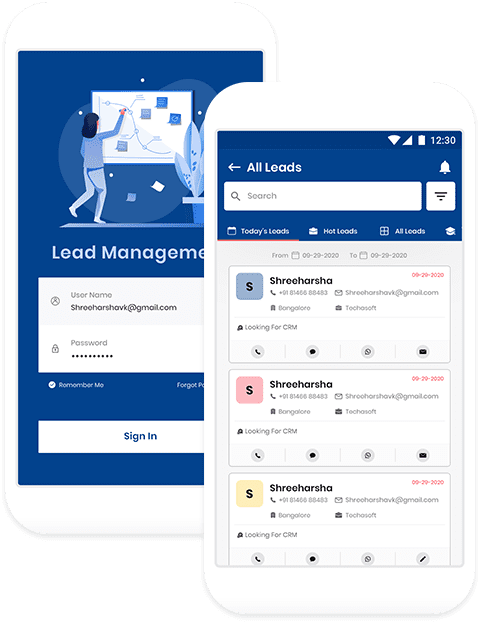 Mobile Application
For each application you access on your PC, there's a completely streamlined local one sitting tight for you on your cell phone. Appreciate every one of the highlights of your application any place you go, and on any gadget. Push leads through the pipeline in any event, when you're away from your work area with this application.
---
Online Interface
All our applications are completely adaptable, directly out of the case. Combined with the guided prearranging highlight, our intuitive structure manufacturer permits you to add boundless usefulness to your application. You can arrange an assortment of email formats to ship off contacts at vital points along the business cycle.
How

does it work
Watch

video tour
Key Benefits Of Techacrm Software
Identify pipeline trends
Spot pipeline trends across timeframes and try to get in as much detail with a single click to ensure critical follow-ups are being made on time every time.
Customize lead stages
Make our Techasoft Lead your own by actually customizing the lead stages according to your business process.
Cut down on response time
Capture new leads as well as track engagement right from the Lead as this equates to faster response rates, better engagement, and more converted leads.
Filter and assess leads
Use filters with a view to isolate leads by source and nurture them accordingly. You can also set the customized filters to sift through entries and eliminate fake or dummy data, thereby saving valuable time as well as energy.
Automate Techacrm workflows
For every prospect that is discovered, demo given, and lead won, prompt follow-up phone calls or emails are quite essential. With the click of a single button, now schedule emails in order to send to prospects at every stage through the pipeline.
Gain insight through powerful analytics
Use detailed, visual reports in order to spot engagement patterns as well as conversion trends over time. Make informed decisions using easily decipherable graphs as well as charts, and view exhaustive drill-downs with a single click only.
Automate sales activities
Automate day-to-day sales activities such as capturing leads, enriching them, assigning to sales teams and much more with the help of it.
Convert more leads
Convert more leads into opportunities by keeping a track of all the possible details and activities and focusing on the ones that are most likely to close.
Techasoft Techacrm helps in all the above things and that is why our Techacrm web portal and Techacrm Mobile app is widely preferred by our clients.
Download
Changing over a lead into a potential purchase relies upon productive correspondence and supporting. From lead age, to scoring, to transformation, Techasoft Techacrm software guarantees appropriate development to move your leads through the business pipeline.
We've broadly analysed the Techasoft Techacrm software. We've gathered item data, audits, contextual investigations, including records, video walkthroughs, and the sky's the limit from there — all to help you and other programming purchasers discover the arrangement that best meets your requirements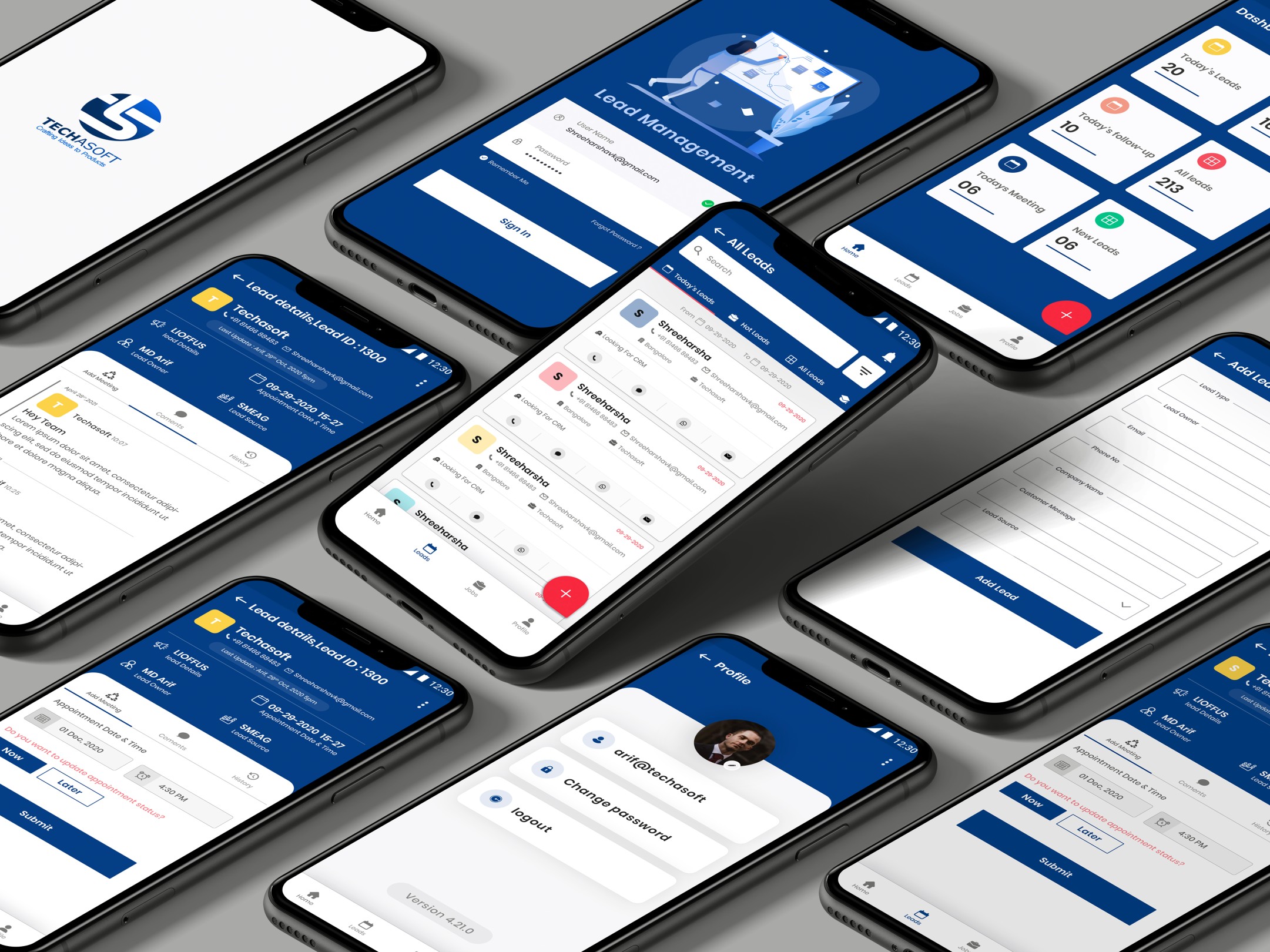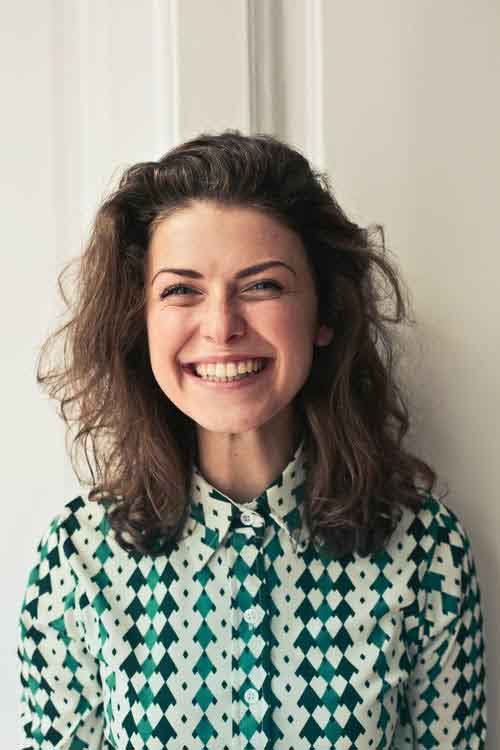 Techasoft's Techacrm Software is hands down the very best Lead solution on the market for small-to-medium sized businesses out there. My relationship with them is what I wish I had with all my vendors and I can't recommend them highly enough
---
SOUMYA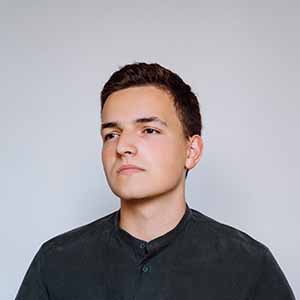 What I liked about their Lead was how robust and customizable it was when compared to similarly priced products out there. They provide indeed a powerful tool that integrates marketing, sales as well as Techacrm seamlessly.
---
ALBERT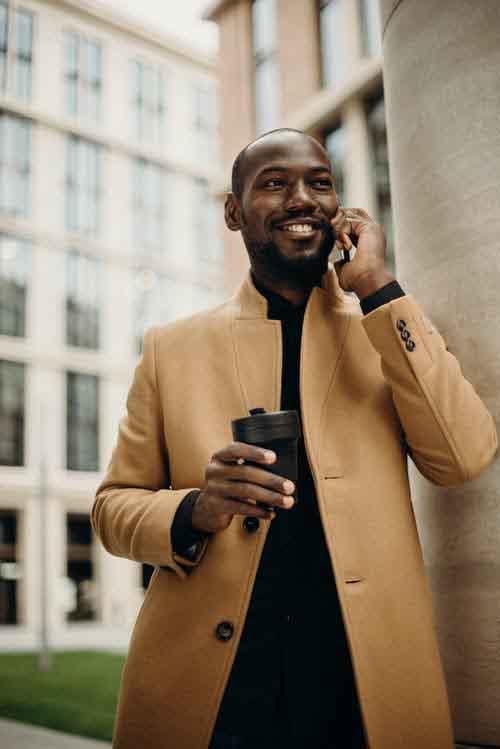 Techasoft gave me a one-stop solution to organize my Customer Accounts and Leads. Their Customer Support Team has been really great and helped in tailoring the solution around my business model.
---
JOHN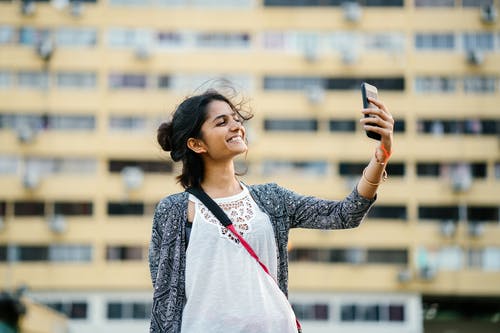 I have been using the Techacrm software for years now and it is now an important tool for my business. It provides excellent customer service as well as has a customer base that is devoted to the product.
---
ROBINA